Missirkov / Bogdanov recreate the most popular symbol of Plovdiv's recent history – the Alyosha Monument – in a playful object. The heroic past meets the consumerism of today's society, the history is melting in the mouth in a colourful and direct consummation.
The sugar carbohydrates deliver a fast doze of energy, but for a short time; on the next day there is no memory of the souvenir. The lollipops are available in various colours and tastes.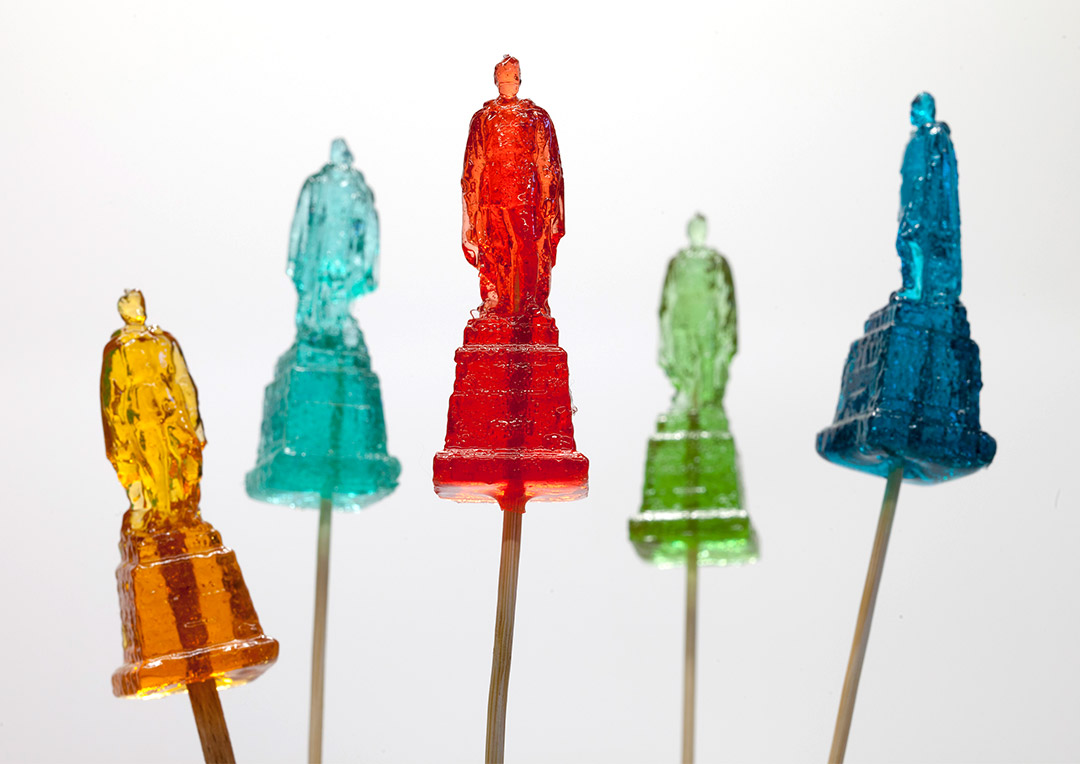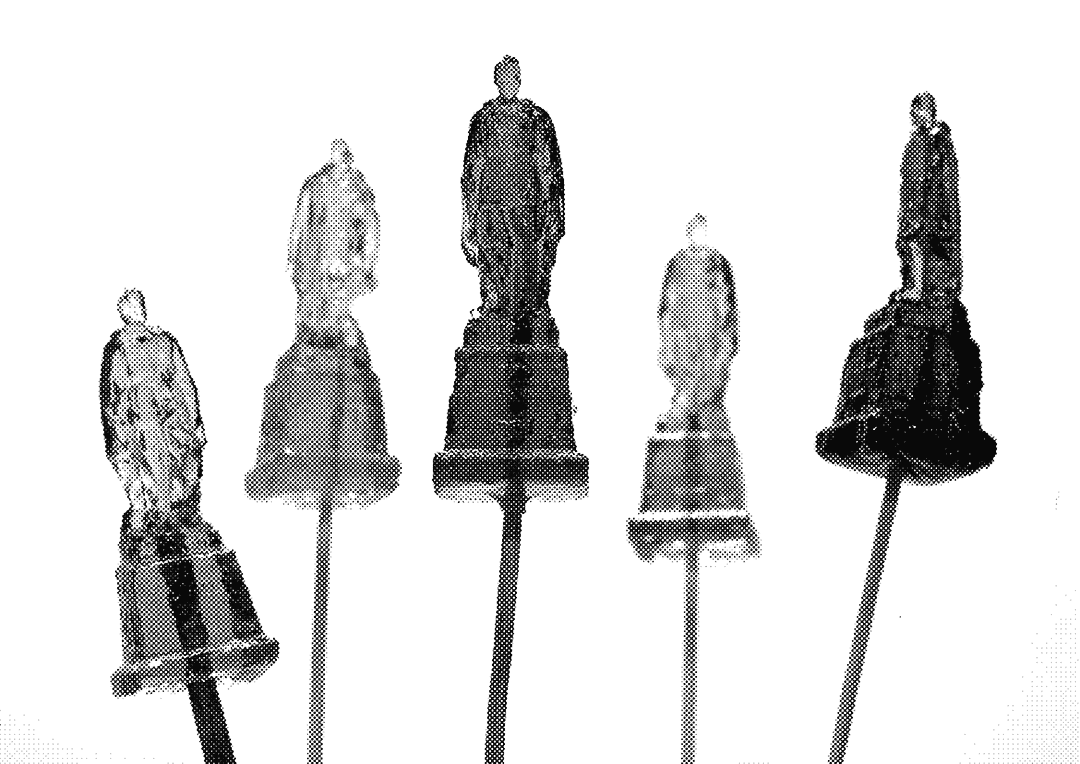 AUTHORS:
Missirkov / Bogdanov
Boris Missirkov and Georgi Bogdanov are photographers, visual artists and filmmakers and work exclusively as a creative duo. They are founders of the Bulgarian Photographic Association and the AGITPROP production company. Parallel to their photographic practice the two have been directors and cinematographers of a large number of award-winning documentaries, video works and visual campaigns. Missirkov / Bogdanov curated a series of photo exhibitions by contemporary Bulgarian artists.